Materials
1.1  Jūsų smegenys, kompanionas. Kelionių vadovas po kaukole.
Handbook for Brain-Based Education            
Pragmatic compendium facilitating everyday life in school, study and family
1.2.   Three hints useful for  everyone
   
What does the brain need before, during and after learning ?
2.1   Keys for any age group 

2.1.1   Raštingumo mokymo planas:

liečiamieji atsakymai skaitmeninėms smegenims.
ABCDirect Guide for educators.
2.1.2   ABCDirect Poster for developping a well organized brain. It is the base for all activities. 
Plakatas(naudojamas ir kaip žaidimų lenta) yra pagrindas tam tikrų smegenų funkcijų vystymuisi bet kuriame amžiuje. Iš paukščio skrydžio jis rodo visa abėcėlės istoriją. Savo apvaliais kontūrais šis globalus vaizdas atpalaiduoja ir apgaubia. Jame taip pat galime rasti raidžių raktinius sakinius, kurių kiekvienas yra trumpos šio pasakojimo versijos.
 2.1.3   ABCDirect CD: Singing, clapping, dancing, playing.
The CD promotes diction and verbal fluency. It supports educators (and also speech therapists) for any age group. It provides the alphabet story with music, once as text and once as beatbox version for free play and interpretation.    
2.2   Mažiausia visata: paveikslėlis kalbos judesys:.  Tinka vaikams nuo 1 iki 5 metų

Moving, taking action, speaking, experiencing. 


2.2.1   ABCDirect Standing Figures 17cm for the youngest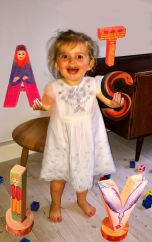 The figures enable even the youngest to take part in the activities. While the older ones use the verses as tongue twisters with music, the little ones walk these actors on the table and internalize the letters by role play. Made of eco-friendly wood, they also provide percussion effects.


2.2.2   ABCDirect Figures 10cm in the bag
The games with the figures in the bag enable young children to develop playfully the calm of systematic concentration, identifying by the sense of touch the little differences between resembling shapes. 
2.2.3   ABCDirect Puppets for language development, dialogue and manual dexterity  
2.2.5    Das ABCDirect Fairytale Picture Book for intuitive reading and writing
Ji sudaryta iš  27 didelių iliustracijų bei pilno pasakojimo teksto su spalvotais skaitymo pagalbininkais ir paaiškinimais tėvams ir auklėtojams. Ji yra visų tolimesnių veiklų pagrindas.
2.2.6   ABCDirect Creative Drawing for reflection und soziale Interaktion
2.3   P

radžiuginkite savo mokykloje pradžia

: skillful hands and clever minds / age 5 to 7    

2.3.1   ABCDirect Context-Transparency File: 'Lego-briks' in the head.
2.3.2   Sparnuotoji rašysena:

nuožulnumas vietoj keverzojimo

! 

ABCDirect Dynamic Exercise Book: confidently relaxed from the first stroke. 

S

ąsiuviniai 6-8 metų vaikams.

Pratybų sąsiuvinis yra skaidruolių vaizdų versija mokiniams. "Pratimai čia ir dabar" įgalina gražią ir laisvą rašyseną nuo pirmojo brūkšnio. 
2.3.3   Galerija mano lovoje:

Anekdotai ir mokymasis. Akordeono knyga 5 - 7 mečiams. 

ABCDirect Bedtime-Poster for intuitively idetifying handwriting and print characters.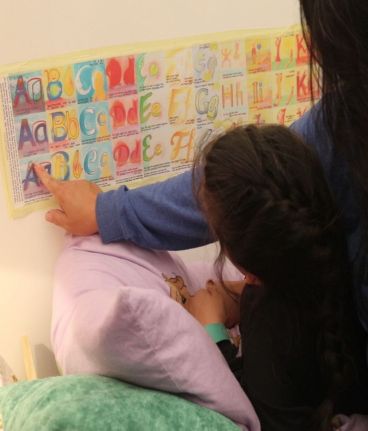 2.3.4   ABCDirect "Love Letter Game Cards"  for reading and spelling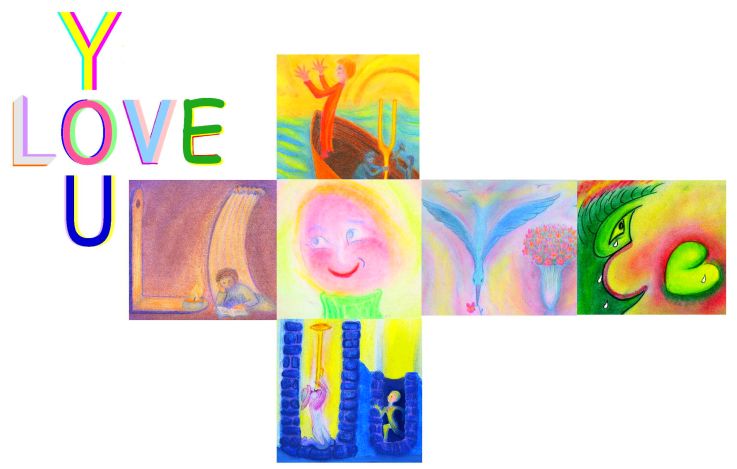 Žaidimo kortos, skirtos atminties, vaidmenų ir kryžiažodžių domino žaidimams, paverčia skaitymą socialine veikla.


2.3.5   ABCDirect Video "My Story" 
Between fantasy and reality, the Film interweaves hopes and possibilities as feasibilities. The child is recognized and appreciated with its hopes and worries and gets confidently on its way. The integrated writing exercises in real-time are a key to spontaneous success for learners and teachers.
2.4   Inspiration for young text makers: exploring sounds, ambience, expression and a country  / age 6 to 9 

2.4.1   ABCDirect Toolbox for little authors
Įrankių dėžė mažiesiems rašytojams plečia žodyną ir įkvepia kūrybiškam rašymui per grožėjimąsi kalbos, kuria ir išmokome kalbėti, garsais. Sudarymas ir išdėstymas padeda spontaniškai suvokti gramatines struktūras


2.4.2  ABCDirect  Immersion into a new Language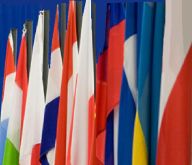 Foreign Language Immersion with the language decoding of Vera F. Birkenbihl, enables to understand foreign words and phrases spontaneously. In addition, the power of sound of the the story texts settles foreign words quickly and sustainably in the memory. This makes the story an excellent tool for language immersion.


2.4.3   ABCDirect "My first reading book: embracing a country!"  from age 7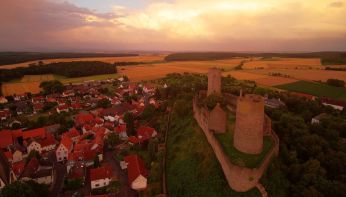 My first reading book and I, we are travelling through my home country !  
This is currently being developed in several countries: an adventure trip and at the same time a journey through time along the legends and geographical treasures of a country, its cuisine and habits. An exciting personal experience of a country, which makes children the experts and guides of the family and opens doors and hearts on vacation. Our newsletter informs about new volumes from new countries.