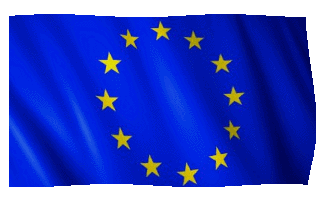 Travel Exhibition ABCDirekt in Germany

 Germany   

 Method     

 Material     

 Training
19 – 23.02. ABCDierkt Wanderausstellung auf der DIDACTA-Köln, Europäische Bildugs-Messe
19 – 23.02. ABCDirekt travel exhibition at DIDACTA-Cologne, European Education Fair, Germany
22.02. 16:00h Colorful gray everyday: pupils revive! 
Presentation by Dr.Céline Choquet,  University of Lumière2, Lyon.
Best seller coauthor 2015 "Une collège saisit par les arts" (A grammar school seized by the arts), Alain Kerlan, Céline Choquet, Samia Langar, Françoise Carraud.
22.02. 16:00h "Lernen als Kraftquelle: Die Kita stellt die Weichen! Neue Antworten und Perspektiven aus Forschung, Kunst und Spiel.
 Learning: the energy source! Kindergarten sets the course. Research, art and play provide new answers and perspectives.
 Vortrag von Maria Lorenz
23.02. 15:00h "Grauer Alltag farbig: Schüler leben auf! "
Vortrag von Dr. Céline Choquet, Universität Lumière2, Lyon, Frankreich. Bestseller Co-Autorin 2015 von "Une collège saisit par les arts" (Eine Mittelschule wurde von der Kunst ergriffen) Alain Kerlan, Céline Choquet, Samia Langar, Françoise Carraud.

 Česká Republika
02. - 15. 04. Fun For Families
Tvoření s barvami a tvary podporuje jemnou motoriku. Zapojení emocí zároveň ukotvuje tvar písmen trvale do paměti.

Deutschland
02.04 - 15. 05.
F

un

F

or

F

amilies
2. April    Internationaler Kinderbuch-Tag

ABCDirekt WORKSHOPS für verschiedene Altersstufen.
15. April  Welt-Kunst-Tag 
"Kleine Helden" ABCDirekt VIELFALT – WETTBEWERB
15. Mai Internationaler Tag der Familien  

ABCDirekt Spiele-Spaß für die ganze Familie

 France
02.04 - 15. 05. Famlles Fort Formidables  
2 avril Journée International du Livre pour Enfants 
ABCDirekt ATELIERS pour des âges différents
15 avril  Journée Mondiale de l'Art  
"Petits Héros!"  CONCOUR ABCDirekt de la DIVERSITÉ
15 mai Journée international des familles 
Des jeux ABCDirekt pour toute la famille: apprendre en s'amusant

Italy
DIVERSITÀ - CONCORRENZA ABCDirekt
Laboratori.

Lithuania
ĮVAIROVĖ - KONKURSAS; Vaikai piešia savo aplankus.
05.15 Tarptautinė šeimų diena
"Nevaldomas džiaugsmas kai reikia pradėti eiti į mokyklą: žaidimai visai šeimai" Seminarai.

  Rumunija
02 aprilie - 15 mai  Fun For Families.  Distracție pentru familii
2 aprilie  Ziua Internațională a Cărților pentru copii 
ATELIERE  ABCDirekt pentru diferite vârste
15 aprilie  Ziua Mondială a Artei 
DIVERSITATEA ABCDirekt - CONCURENȚĂ
15 mai  Ziua Internațională a Familiei 
Jocuri ABCDirekt pentru întreaga familie. "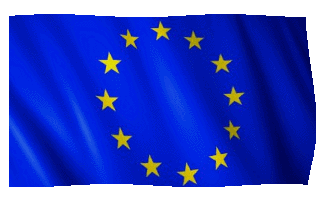 Travel Exhibition ABCDirekt in LIthuania 


  Lithuania    

 Method       

 Material     

 Training  
20 - 29.05.  VILNIUS EDU FAIR & Training, Vilniaus "Vilnios" pagrindinė mokykla, Vilnius,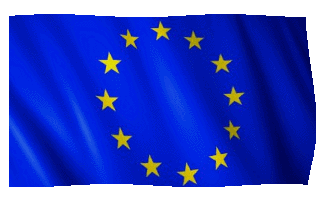 Travel Exhibition ABCDirekt in Czech Republic 


 Czech Republic        

 Method       

 Material     

 Training  
03 - 07.06. Public Library, Village of the year 2018, Polevsko.
Exhibition Public Library, Polevsko, Village of the year 2018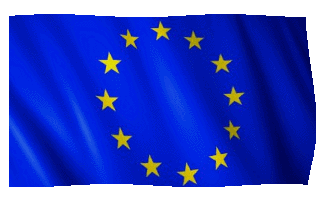 Travel Exhibition ABCDirekt in Romania 


 Romania          

 Method       

 Material     

 Training  
01 - 02.06. SMART PARC, educational fair for children, teachers and parents, Sibiu,Romania,  European City 2019 of Gastronomy.
10 - 16.06 BOOK STREET, exhibition of printed books and electronic media, Piaţă Micà, Sibiu.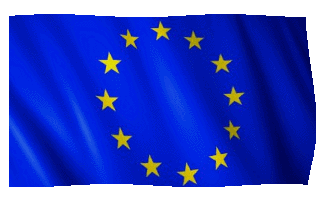 Travel Exhibition ABCDirekt  in Italy 


  Italy        

 Method       

 Material     

 Training  
17 - 22.06. European Capital of Culture 2019 Exhibition, Matera.
Exibition, presentations, training.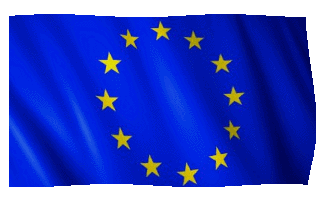 Travel Exhibition ABCDirekt in France 


 France         

 Method       

 Material     

 Training  
24 - 28.06. Nous avons du annuler cet événement, du au manque de disponibilité de la part des institutions cible.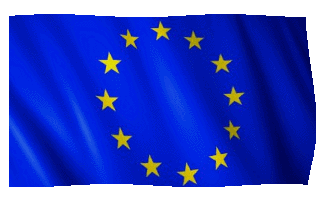 Travel Exhibition ABCDirekt in Ireland


  Éire        

 Method       

 Material     

 Training  
We had to cancel participation in these events due to lack of availability of educational partners in Ireland.
Thu.18 - Sun, 21 Jul  Festival of Curiosity
Sat. 7 Sept.  Jobs Expo Dublin
Sat.5 - Sun 6 Oct  PBFA Dublin Book fair
Mon.7 - Sun.13 Oct Red Line Book Festival
Mon.14 - Sun.20 Oct Baboro International Arts Festival for Children (BIAFC)
Thu, 23 - Fri, 24 Jan 2020 IPPN Principals Conference & Education Expo
30 - 31 Jan cork, 3. -4. Dublin I Wish an initiative to inspire, encourage and motivate young female students to pursue careers in STEM. STEM can change our world.
 

   Deutschland
15.08. - 31.08.
Residential training for educators and for designer of brain-friendly material.
Training programs


 Česká Republika
5. září - 5. října     ABCDirekt  Fit  For Future
Kopej, tleskej, dupej. Komplexní aktivity, které osloví všechny smysly.
Nácvik pohybu ruky se stane uměleckým dílem a psaní "sportem prstů".

Deutschland
5. September - 5. Oktober ABCDirekt  Fit For Future
05.09. Internationaler Kopfschmerz-Tag der WHO
"Kunst statt Kopfschmerz! Bildung morgen"
08.09.  UN-Welttag der Alphabetisierung
"ABC-Schützen stützen". Ausstellung aller Produkte.
09.09. Großeltern-Tag
"Liebe Oma, lieber Opa, lies mir was vor"
TV BEKANNTMACHUNG kostenloser Downloads.
15.09.  Internationaler Tag der UN fur Bildung, Freiheit und Demokratie
"Bessere Bildung  -  Bessere Demokratie"
05.10. UNESCO Welt-Lehrertag
"Der Anfang entscheidet" 

 France
5 septembre - 5 octobre ABCDirekt   Fit For Future / en forme pour l'avenir
05/09 Jour International OMS des maux de tête
"Malin, pas bête: fini les maux de tête!
Deux mains habiles pour demain!"
08/09 Journée Internationale de l'Alphabétisation des Nations Unies
«Les Petits d'Abord». Exposition de tous les produits.
09/09.  Journée des Grands-Parents 
«Chère grand-mère, cher grand-père, lisez-moi une histoire"
Informations sur les téléchargements gratuits par la télé.
15/09 Journée Internationale des Nations Unies pour l'Éducation, la Liberté et la Démocratie 
"Une Meilleure Éducation - Une Meilleure Démocratie

 Italia
Dal 5 settembre al 5 ottobre ABCDirekt   Fit For Future
05.09. Giornata internazionale del mal di testa dell'OMS
"Niente mal di testa ma arte!
08.09.  Giornata mondiale dell'alfabetizzazione dell'ONU  
"Abecedari in anticipo". Esposizione di tutti i prodotti.
09.09. Giornata dei nonni 
"Cara nonna, caro nonno, leggimi qualcosa": AVVISO TELEVISIVO DEI DOWNLOAD GRATUITI.
15.09. Giornata Internazionale per l'Educazione, la Libertà e la Democrazia 
"Educazione migliore - Democrazia migliore".
5.10.  Giornata mondiale dell'insegnamento dell'UNESCO  
"Il principio decide"

 Lietuva
Rugsėjo 5 d. Spalio 5 d. ABCDirekt    Fit For Future   / pasirengęs ateičiai
Rugsėjo 5 d. Tarptautinė galvos skausmo diena
Vietoj ko, ogi "Menas vietoj galvos skausmo! Mokymas rytoj"
Rugsėjo 8 d.  JT Pasaulinė raštingumo diena 
"Parama". Visų produktų paroda.
Rugsėjo 9 d. Senelių diena, Miela močiute
Mielas seneli, perskaityk kas: televizijos pranešimas apie nemokamus parsisiuntimus.
Rugsėjo 15 d. Tarptautinė švietimo , laisvės, demokratijos diena 
"Geresnis švietimas-geresnė demokratija"  
Spalio  5 d.  UNESCO Pasaulinė Mokymų diena 
"Pradžia nusprendžia"

 Rumunija
5 septembrie - 5 octombrie  ABCDirekt Fit For Future  - potriviți/pregătiţi pentru viitor
05 septembrie Ziua internațională a durerii de cap a OMS
Fără durere de cap, dar Artă! Educație mâine.
8 septembrie Ziua Mondială a Alfabetizării  
"Începătorii în față". Expoziție a tuturor produselor.
9 septembrie  Ziua Bunicilor
"Dragă bunică, dragă bunicule, citește-mi ceva":
15 septembrie   Ziua Internațională pentru Educație, Libertate și Democrație 
"Educație mai bună - o mai bună democrație"
5 octombrie   Ziua Mondială a Predării UNESCO 
"Începutul decide" 

 Česká Republika
10. - 20. prosince  ABCDirekt 10 humanitárních dnů: dávat vyhlídky!
Tak byste si neměli nechat ujít, co jsme zjistili o zábavě při učení.

 Deutschland
4. - 6. Dezember ABCDirekt auf dem ABCDirekt auf dem Nikolausmarkt in Tübingen
10. -  20. Dezember ABCDirekt  10 Tage Menschlichkeit. Persepktiven schenken!
10.Dez. UN Tag der Menschenrechte
Wir schenken Menschen ohne Schuldbildung das ABCDirekt Material
18.Dez. UN Tag der Migranten  
Workshops in benachteiligten Vierteln der Stadt.
20.Dez.  UN Tag der menschlichen Solidaritat 
gemeinsames Päckchenpacken im Klassenzimmer für Asylanten mit ABCDirekt Grüßen und Alphabet DVD.


 France
10 - 20 décembre  ABCDirekt 10 jours humanitaires: donner des perspectives!
10/12 Journée des droits de l'homme
Faire cadeau du matérile ABCDirekt aux personnes sans éducation
20/12 Journée de la solidarité des Nations Unies 
Emballer des paquets pour des enfants d'asile avec DVD ABCDirekt. 
18/12  Journée des migratnts des Nations Unies 
Ateliers du samedi au lundi dans les zones les plus défavorisées de la ville.



 Italia
Dal 10 al 20 dicembre  ABCDirekt  10 GIORNI PER L'UMANITÀ: PERSPETTIVE DONATIVE!
10 dicembre Giornata dei Diritti Umani dell'ONU
Donare un libro di alfabeto e un DVD alle ragazze senza istruzione scolastica
18 dicembre Giornata dell'ONU dei Migranti 
Workshop nel quartiere più svantaggiato della città.
20 dicembre Giornata della Solidarietà Umana dell'ONU 
 Imballaggio pacchi per richiedenti asilo con ABCDirect per l'immersione linguistica.


 Lietuva
Nuo gruodžio 10 iki 20 dienos ABCDirekt   10 DIENŲ, SKIRTŲ HUMANISTINĖMS AUKOJIMO PERSPEKTYVOMS !
10 d. JT žmogaus teisių diena
Abėcėlės-paveiksliukų knyga ir DVD dovanojimas moterims be vidurinio išsilavinimo kartu su kvietimu
18 d. diiena JT migrantų diena 
Seminaras nuo šeštadienio iki pirmadienio nepalankiausiame rajono miestelyje. Medžiaga leidimas.
20 d. diena JT žmogiškojo solidarumo diena 
Bendro darbo rezultatai skirti prieglobsčio ieškantiems su mielais sveikinimais ir abėcėlės DVD.

 Rumunija
10 - 20 decembrieABCDirekt   10 ZILE PENTRU UMANITATE: SĂ DONĂM PERSPECTIVE! 
10 decembrie Ziua drepturilor omului ONU
ABCDirekt Donație de cărţi pentru  pentru femei fără educație școlară.
18 decembrie  Ziua ONU a Migranților  
Atelier în districtul cel mai defavorizat al orașului.
20 decembrie  Ziua Solidarității Umane a ONU  
 Ambalare pachete  pentru solicitanți de azil cu ABCDirect pentru imersie în limbaj.